05 December 2020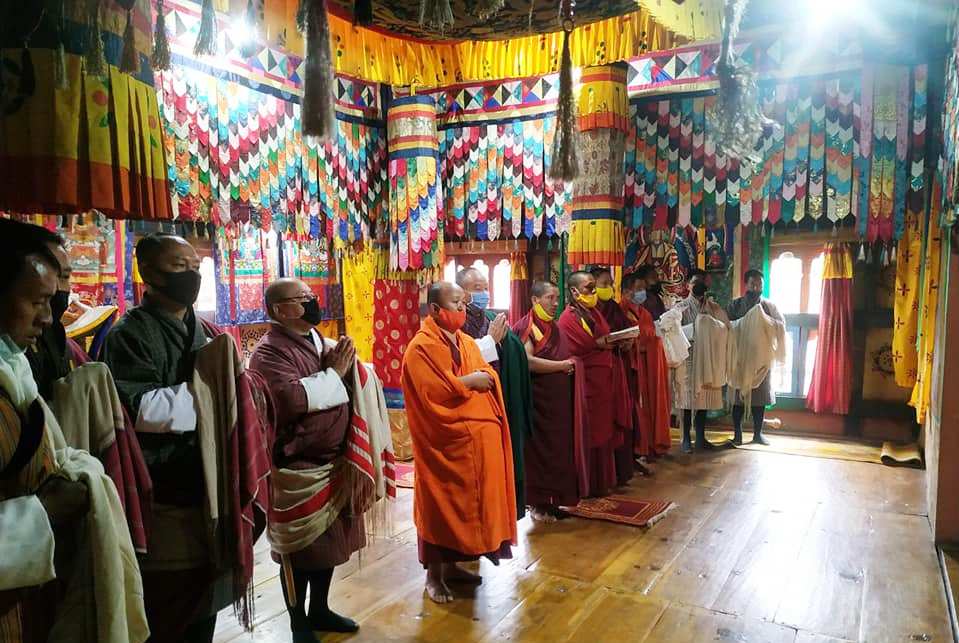 The Tshogpas of Balam-Morphu and Thrinangphu Chiwogs of Balam and Na-Rang gewogs respectively took an Oath of allegiance on 5th December, 2020 in Dratshang Kuenray, Monggar. The ceremony was presided over by Dasho Drangpoen, Monggar Dzongkhag Court.
Mr. Tender, Tshogpa of Balam-Morphu Chiwog and Ms. Tashi Peldon, Tshogpa of Thrinangphu Chiwog has been elected in the recent Bye-Election conducted on the 19th of November 2020.
The Oath Taking Ceremony was attended by Lam Neten, Dasho Drangpoen, Dasho Dzongrab, Dzongkhag Tshogde Thridzin, Gup and Mangmi from the respective gewogs and sector heads.