01 December 2018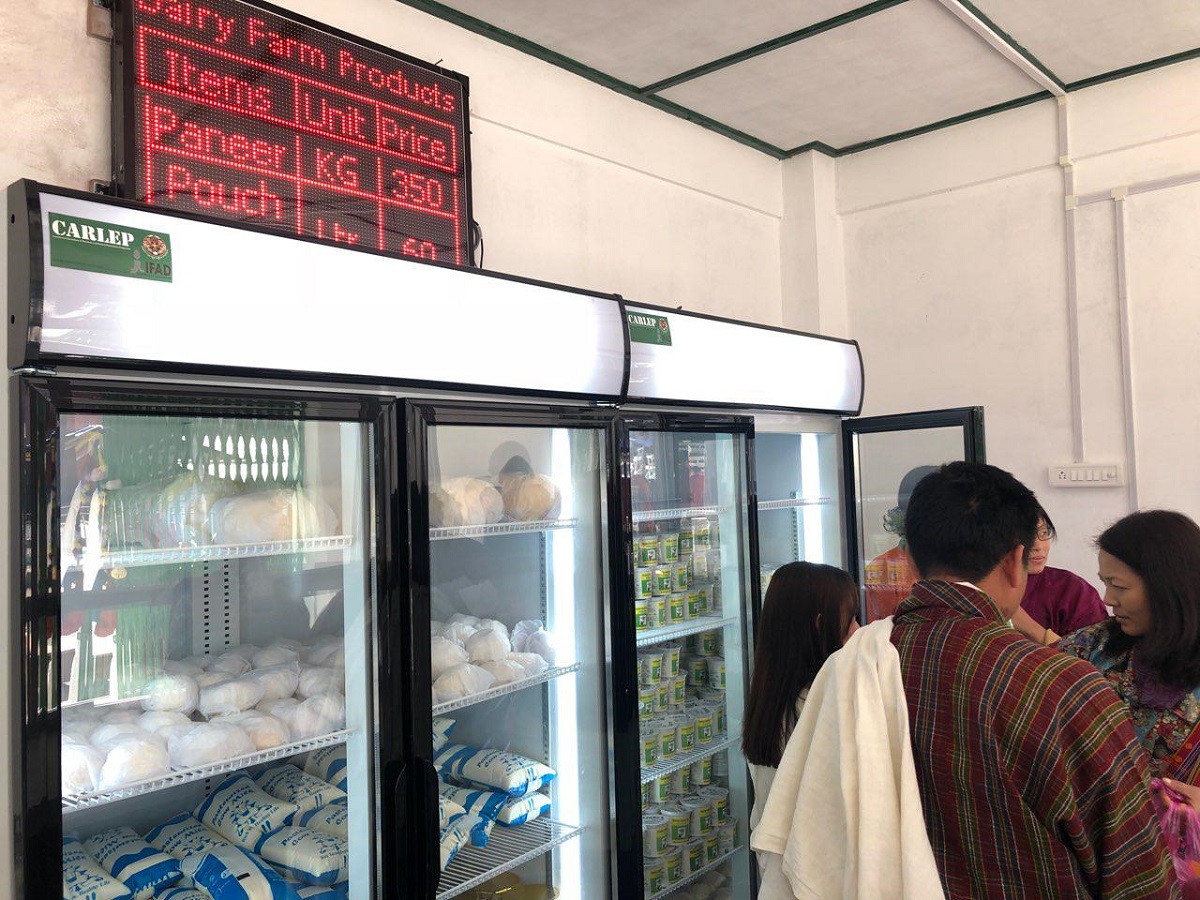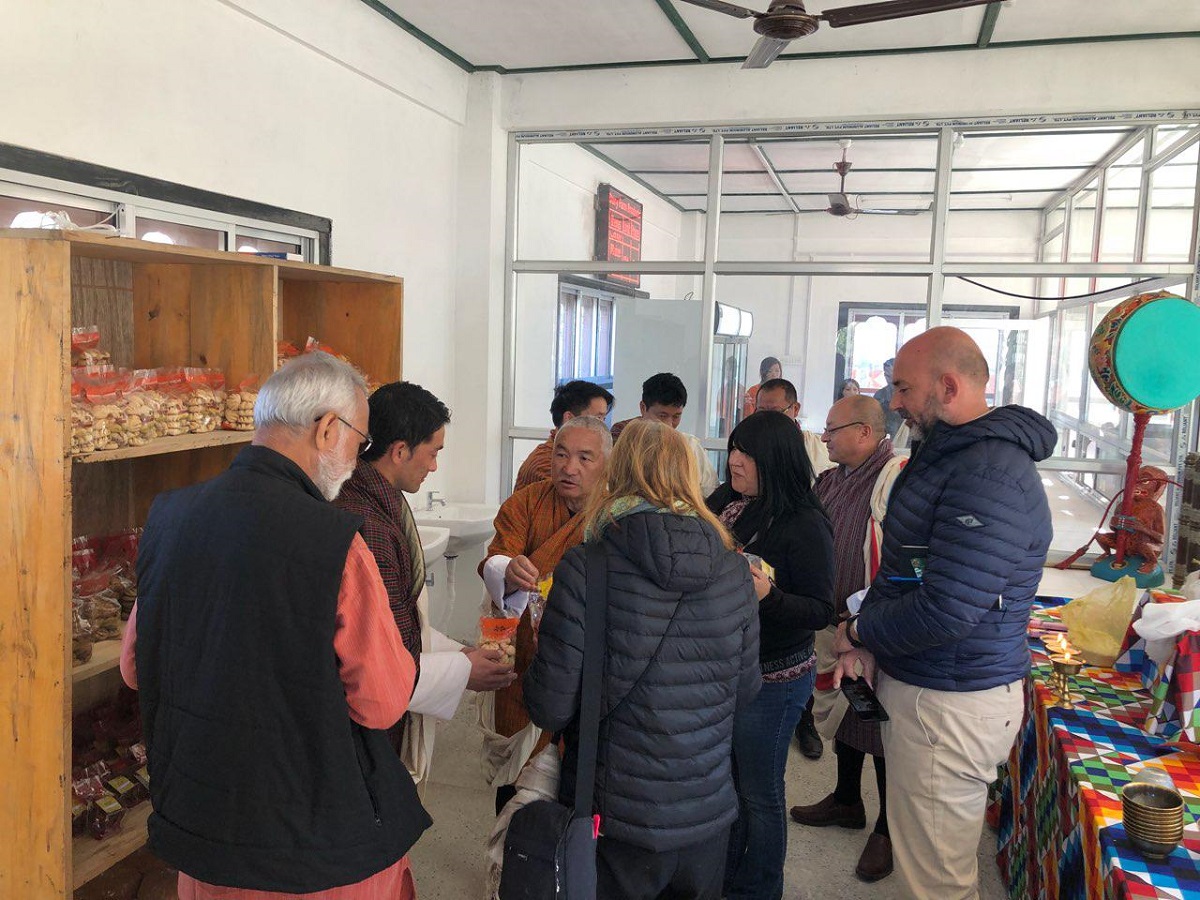 The Inaugural session for the Sales Outlet was performed coinciding with World Aids Day on 1st of December 2018. It was graced by Hon'ble Dasho Dzongrab along with Regional Heads, Dzongkhag Sector Heads, Staff from Office of the Programme Management, CARLEP and youth groups. The team from IFAD (International Fund for Agriculture Development) led by Dr. Dep Joshi were also present during the event.
The establishment of sales counter was supported by RAMCO in collaboration with Dzongkhag Administration through fund support from CARLEP (Nu. 2.3 m) in line with enterprise development through product diversification and engagement of youths.
The sales outlet will be operated by youth groups (Zhongar Om Detshen and Nutri - Food Product group) to sale their locally processed products. The products available for sales are: Butter, Cheese, Paneer, Pouch Milk, Yogurt, Carrot Candy, Cassava Candy, Ginger Candy, Maize Cookies, Papaya Candy, Peach Candy, Pear Candy, Mixed Pickle and Radish Pickle.
The price information board for agricultural commodities at various market were also installed with technical support from Dzongkhag ICT Services Unit which was also inaugurated subsequently on the same day.