24 July 2018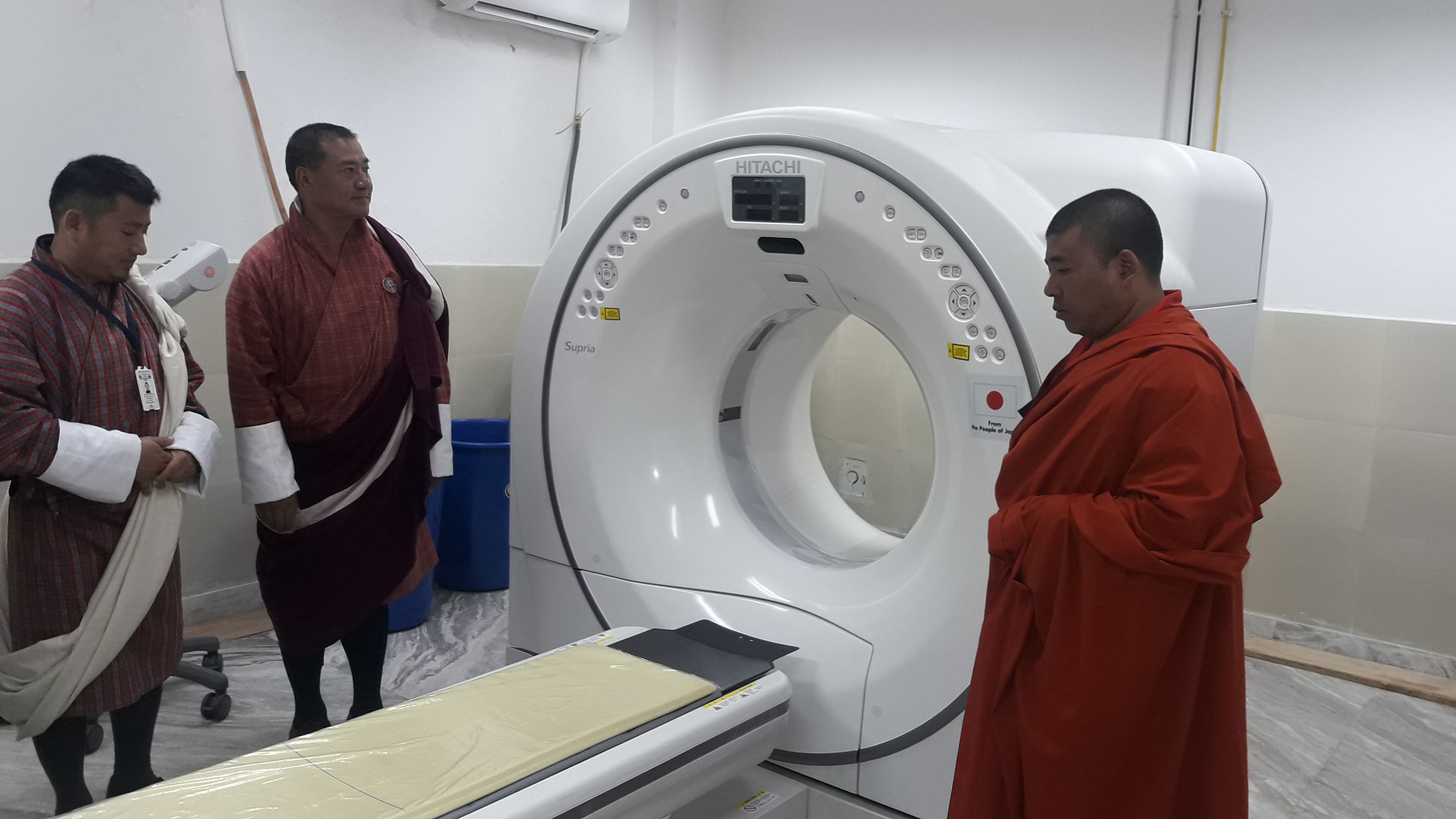 On 24 July 2018, Mongar Dzongda Dasho Ugyen Sonam inaugurated the CT Scan in Mongar Regional Referral Hospital. The CT Scan which costs approximately 30 million was donated by JICA and along with CT Scan they have donated one spirometer and ECG Holter ECG machines. The CT Scan will help doctors to visualize small nodules or tumors, which they cannot see with a plain film X-ray.
Some CT Scan facts:
CT scan images allow the doctor to look at the inside of the body just as one would look at the inside of a loaf of bread by slicing it. This type of special X-ray, in a sense, takes "pictures" of slices of the body so doctors can look right at the area of interest. CT scans are frequently used to evaluate the brain, neck, spine, chest, abdomen, pelvis, and sinuses.
CT has revolutionized medicine because it allows doctors to see diseases that, in the past, could often only be found at surgery or at autopsy. CT is noninvasive, safe, and well-tolerated. It provides a highly detailed look at many different parts of the body.
A head or brain CT is used to evaluate the various structures of the brain to look for a mass, stroke, area of bleeding, or blood vessel abnormality. It is also sometimes used to look at the skull.
A neck CT checks the soft tissues of the neck and is frequently used to study a lump or mass in the neck or to look for enlarged lymph nodes or glands.
CT of the chest is frequently used to further study an abnormality on a plain chest X-ray. It is also often used to look for enlarged lymph nodes.