13 March 2019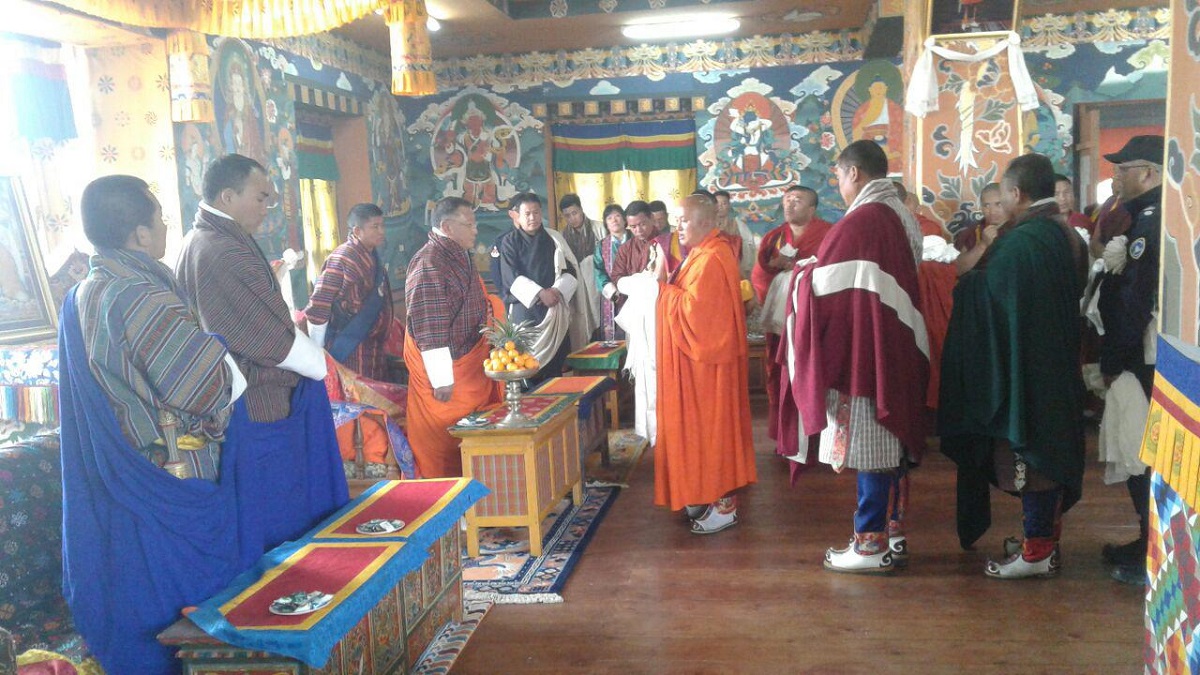 The Dzongkhag Administration Mongar is privileged to welcome His Excellency Home Minister Lyonpo Sherub Gyeltshen on the morning of 13th March 2019. Mongar is the second amongst the Dzongkhags His Excellency visited after forming of the new Government four months back. HE Lyonpo was welcomed by Ven. Lam Neten, Dasho Dzongdag, Dasho Drangpon, Dasho SP, Dasho OC, Dasho Dzongrab, Dasho Drangrab, DT Thrizin, LG leaders, Sector and Regional Heads of the Dzongkhag and was escorted towards Goenkhang.
A simple program started with offering of Marchang Ceremony in the kuenrey of the Dratshang. Ven. Lam Neten offerred statue of a buddha and a khadar to HE Lyonpo followed by a simple khardar ceremony from the officials present.
HE Lyonpo is on a week long tour to Mongar Dzongkhag and is accompanied by Hon'ble MP Ugyen Wangdi (Dramedtse_Ngatshang) and Hon'ble MP Rinzin Jamtsho (Kengkhar_Weringla).
Trashiyangtse Dzongkhag will be the next Dzongkhag Lyonpo will be visiting.