01 November 2018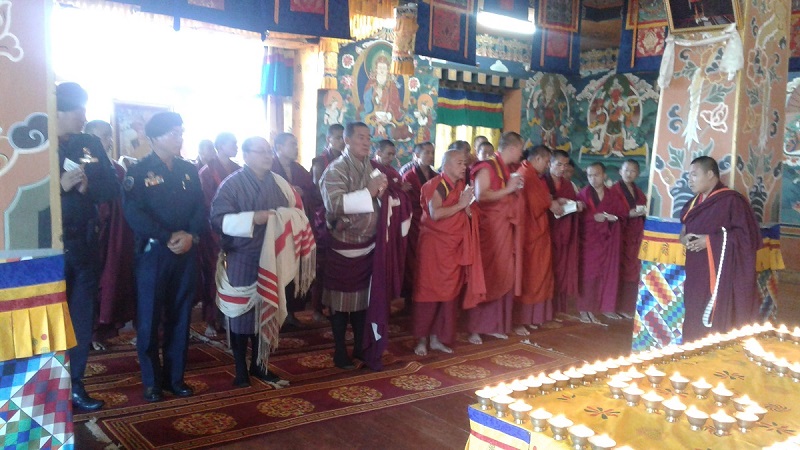 The Monggar Rabdhey along with Dzongkhag Administration celebrated the 10th Coronation Anniversary of His Majesty the King on 1st November, 2018. The celebration was held at Kuenrey of Rabdhey and the program started at 7:30 AM in the morning.
The day was attended by Hon'ble Dasho Dzongdag, Dasho SP, Dasho Dzongrab, Dasho OC, Lopons and monks from the Dratshang, Regional & Sector Heads and staff under Dzongkhag Administration.
The program commenced with the offering of thousand butter lamps and recitation of Zhabten and prayers for His Majesty's long life.