07 July 2021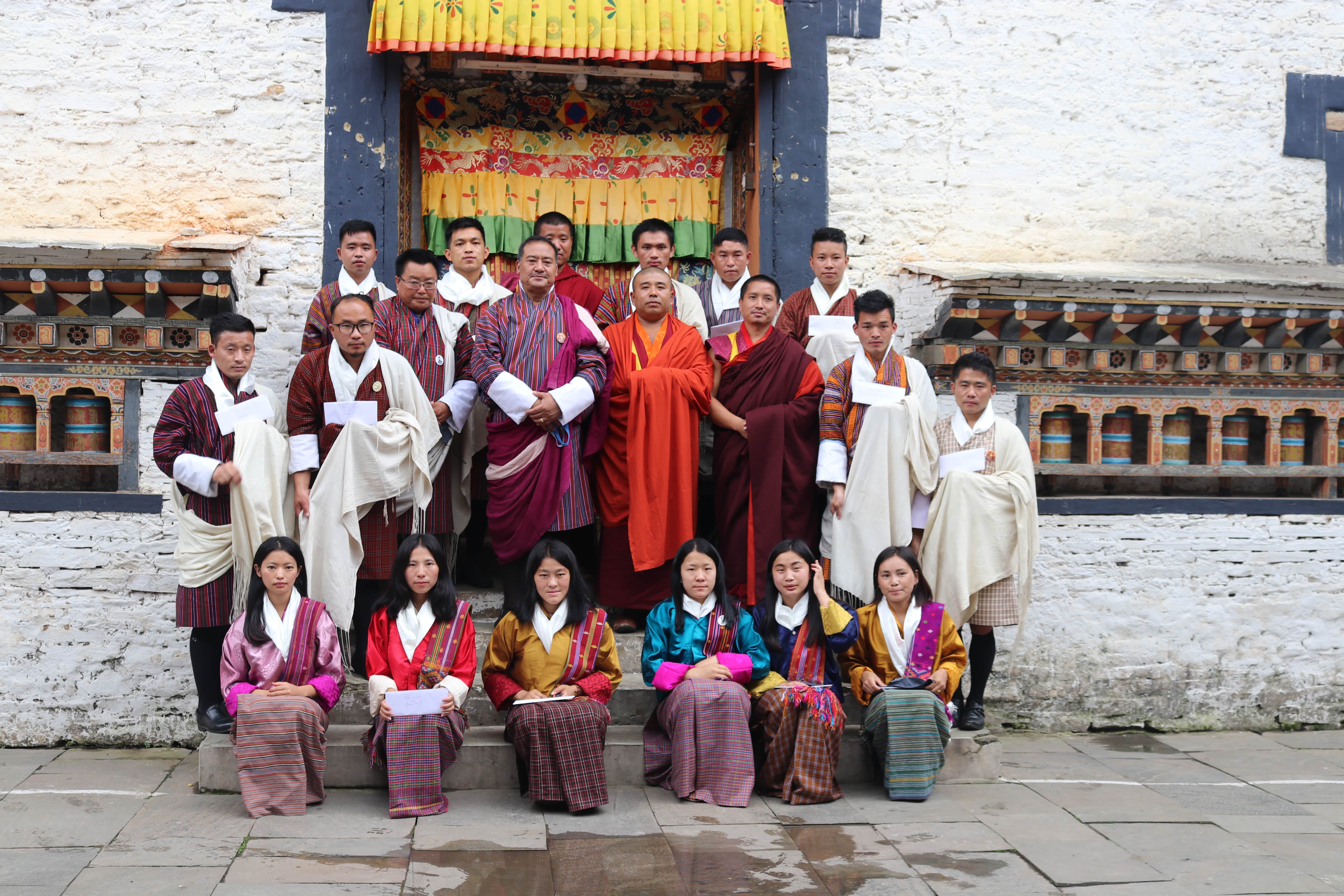 07th July 2021.
Oath Taking ceremony for Fifteen PGDE teachers
The solemn oath taking ceremony for the fifteen PGDE teachers was held today, at Dzongkhag Dratshang. 
The occasion was graced by Venerable Lam Neten, Honourable Dasho Dzongdag and Education officials of Mongar Dzongkhag. 
The oath taking ceremony was preceded by National Anthem, Gyalpoi Zhabten, welcome speech, words of wisdom by Honourable Dasho Dzongda and venerable Lam Neten, offering of Tashi Khadhar and handing taking of the appointment order. 
We wish all of them a success in their future endeavours.