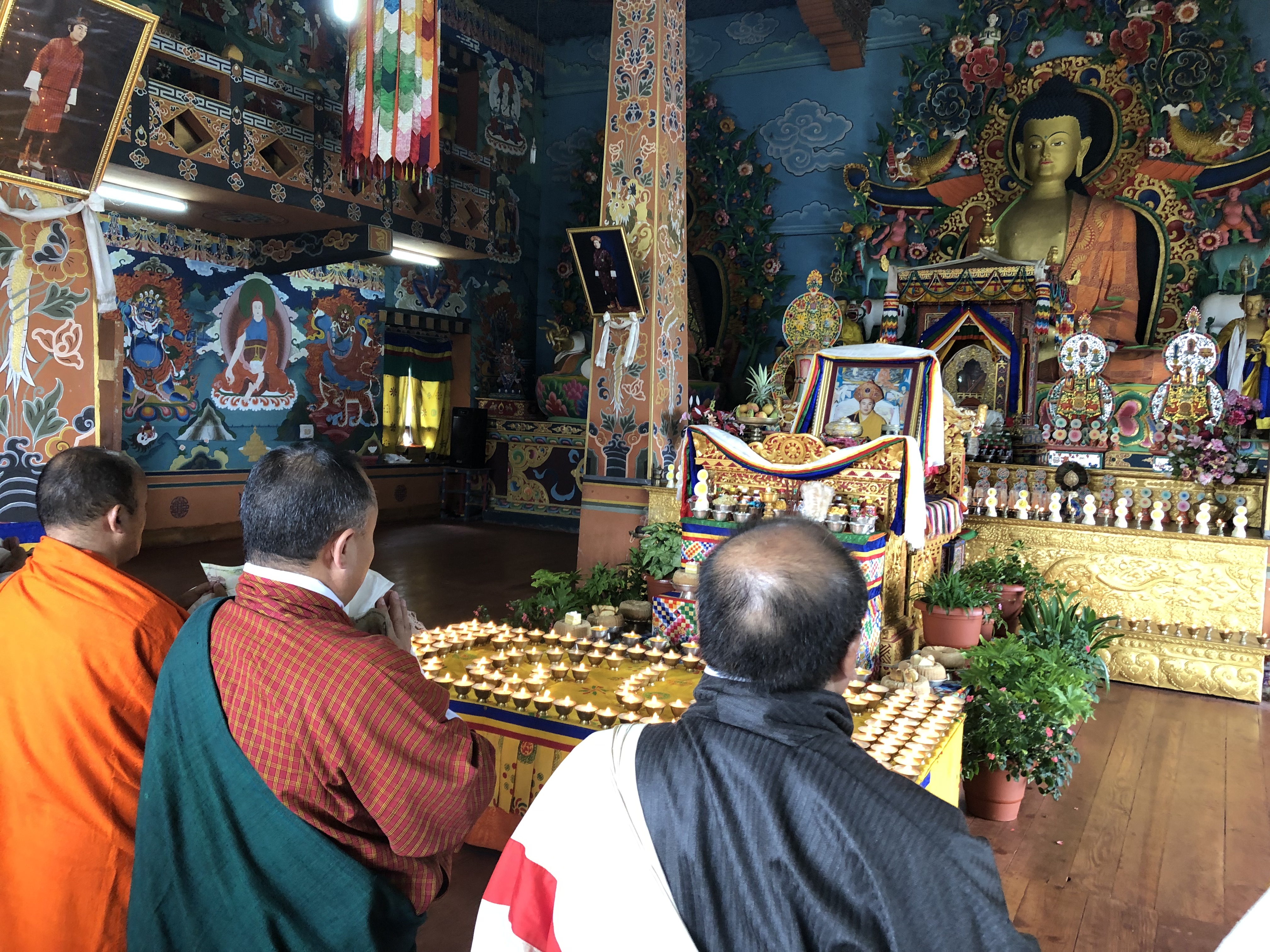 Mongar Rabdey and Dzongkhag staff celebrated 65th birth anniversary of his holiness Je Khenpo by offering butter lamps and prayers for his holiness long and healthy life. 
The event was graced by Mongar Lam Naten, Dasho Dzongda, Dasho Drangpoen, Dasho SP, Dasho Dzongrab, Dzongkhag and regional staffs of Mongar. During the event Lam Naten shared about the teaching of buddha to the Staffs and monks present for the occasion.  
"If you knew what i know about the power of giving, you will not let a single meal pass without sharing it in some way"
"No one has ever become poor by giving" - Buddha